Description
Buy Deca 100 – Maxtreme (N-Lone-D 100)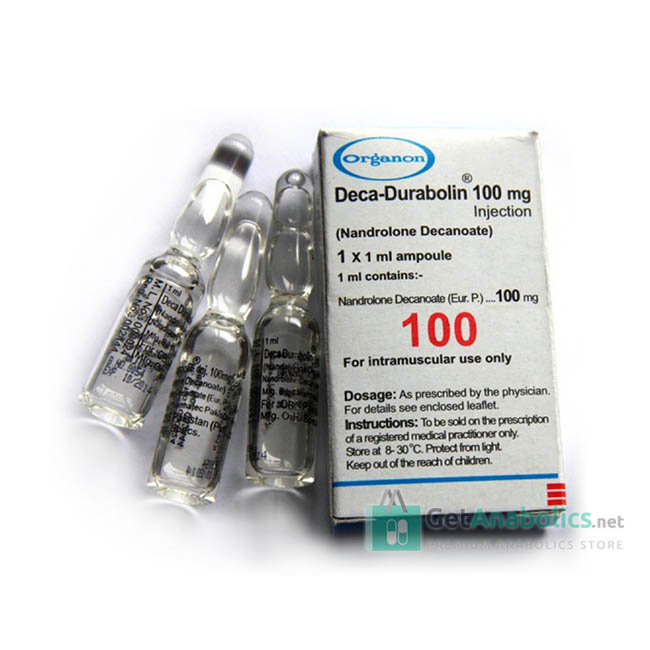 For those who is looking for Deca 100 and wondering where to buy Deca 100 from Maxtreme legaly we offer N-Lone-D 100 as the best choice for real bodybuilders.
From now on a large variety of injectable steroids as well as oral steroids and post cycle therapy from Maxtreme can be bought on GetAnabolics. We are glad to introduce the new Deca 100 from Maxtreme.
All the products we have to offer are made of authentic, high quality compounds and have a single goal: to help people gain muscular mass, overall strength, to burn fat and assist them on the path to physical perfection. In order to create a constructive and civilized connection with our customers we will make maximum efforts to assure a high-quality service and will approach every person that address our store with courtesy and respect.
Building and maintaining a gorgeous body require a combination of methods. A proper diet comes first in the list of vital components needed by the body. Secondly, make sure you always buy & use legal steroids online not only to avoid conflict with the law but more importantly, to avoid health complications.
GetAnabolics.Biz is the online steroid supplier specially created and dedicated to provide each athlete and bodybuilder with best anabolic steroids at discount prices. We've chosen most reliable brands to collaborate with in order to ensure safe, genuine and top-notch steroids to our customers.
Shipping steroids very safely is the main concern for the delivery of steroids worldwide. Our discreet shipping guarantees that no one else knows that you buy steroids online.
More Deca 100 Maxtreme Information
10×1ml ampoules each has 100 mg total 1000 mg Nandrolone Decaonate
Reported Characteristics
Active-Life: 14-16 days
Drug Class: Anabolic/Androgenic steroid (For Injection)
Average Reported Dosage: Men 200-600mg weekly Women 50-100mg weekly
Acne: Yes, in higher dosages in androgen sensitive individuals
Water Retention: Some, much less than testosterone.
Decreases HPTA function moderately
High Blood Pressure: Rare (When used in dosages over 600-mg weekly)
Aromatization: Low, converts to less active norestrogens
Liver Toxic: None.
DHT Conversion: No, converts to NOR- DHT with low activity
Noted Comments: Highly anabolic/moderate androgenic effects
Deca-Durabolin is the most widespread and most commonly used injectable steroid. It's large popularity can be attributed to its numerous possible applications and, for its mostly positive results. It causes the muscle cell to store more nitrogen than it re-leases so that a positive nitrogen balance is achieved. A positive ni-trogen balance is synonymous with muscle growth since the muscle cell, in this phase, assimilates (accumulates) a larger amount of pro-tein than usual. The same manufacturer, however, points out on the package insert that a positive nitrogen balance and the protein–building effect that accompany it will occur only if enough calories and proteins are supplied. One should know this since, otherwise, satisfying results with Deca cannot be obtained. The highly ana-bolic effect of Deca-Durabolin is linked to a moderately androgenic component, so that a good gain in muscle mass and strength is obtained. At the same time, most athletes notice considerable water retention which, no doubt, is not as distinct as that with injectable testosterones but which in high doses can also cause a smooth and watery appearance. Since Deca also stores more water in the connective tissues, it can temporarily case or even cure existing pain in joints. This is especially good for those athletes who complain about pain in the shoulder, elbow, and knee; they can often enjoy pain-free workouts during treatment with Deca-Durabolin. Athletes use Deca, depending on their needs, for muscle buildup and in preparation for a competition.
Deca is suitable, even above average, to develop muscle mass since it promotes the protein synthesis and simultaneously leads to water retention. The optimal dose for this purpose lies between 200 and 600 mg/week. Scientific research has shown that best results can be obtained by the intake of 2-mg/pound body weight. Those who take a dose of less than 200 mg/week will usually feel only a very light anabolic effect which, however, increases with a higher dosage. Most male athletes experience good re-sults by taking 400 mg/week. Steroid novices usually need only 200 mg/week. It works very well for muscle buildup when combined with Dianabol and Testosterone. The famous Dianabol/ Deca stack results in a a fast and strong gain in muscle mass. Most athletes usually take 15-40 mg Dianabol/day and 200-400 mg Deca/week. Even faster results can be achieved with 400 mg Deca/week and 500 mg 5ustanon 250/week. Athletes report an enormous gain in strength and muscle mass when taking 400 mg Deca/week, 500 mg Sustanon 250/week, and 30 mg Dianabol/day. Deca is a good basic steroid which, for muscle buildup, can be combined with many other steroids.
A conversion into estrogen, that means an aromatizing process, is possible with Deca-Durabolin but occurs at a lower rate than ex: testosterone. During competi-tions with doping tests Deca must not be taken since the metabo-lites in the body can be proven in a urine analysis up to 18 months later. The risk of potential water retention and aromatizing to estro-gen can be successfully prevented by combining the use of Proviron with Nolvadex. A preparatory stack often observed in competing athletes includes 400 mg/week Deca-Durabolin, 50 mg/day Winstrol, 228 mg/week Parabolan, and 25 mg/day Oxandrolone.
Although the side effects with Deca are relatively low with dosages of 400 mg/week, androgenic-caused side effects can occur. Most problems manifest themselves in high blood pressure and a pro-longed time for blood clotting, which can cause frequent nasal bleed-ing and prolonged bleeding of cuts, as well as increased production of the sebaceous gland and occasional acne. Some athletes also re-port headaches and sexual overstimulation. When very high dos-ages are taken over a prolonged period, spermatogenesis can be in-hibited in men, i.e. the testes produce less testosterone. The reason is that Deca-Durabolin, like almost all steroids, inhibits the release of gonadotropins from the hypophysis.
Women with a dosage of up to 100 mg/week usually experience no major problems with Deca. At higher dosages androgenic-caused virilization symptoms can occur, including deep voice (irreversible), increased growth of body hair, acne, increased libido, and possibly clitorihypertrophy. Women who experience disturbance even at a weekly dose of only 50 mg/week of Deca-Durabolin, are often better off taking the earlier-mentioned and faster-acting Durabolin. Unlike the long-acting Deca, when Durabolin is administered once or twice weekly in a dosage of 50 mg, no concentration of undesired amounts of androgens occur. Since most female athletes get on well with Deca-Durabolin a dose of Deca 50 mg +/week is usually com-bined with Oxandrolone 10 mg +/day Both compounds, when taken in a low dosage, are only slightly androgenic so that masculinizing side effects only rarely occur. Deca, through its increased protein synthesis, also leads to a net muscle gain and Oxandrolone, based on the increased phosphocreatine synthesis, leads to a measurable strength gain with very low water retention. Other variations of administration used by female athletes are Deca and Winstrol tab-lets, as well as Deca and Primobolan S-tablets.
Read more
BUY DIANABOL ONLINE ON GETANABOLICS.BIZ
WINSTROL, WHAT IS IT AND WHAT IT IS FOR?
CYTOMEL T3 REVIEWS ON GETANABOLICS.BIZ
PAUSE BETWEEN STEROID COURSES AND PCT