Description
Buy Sustanon 250 – Alpha Pharma (Induject-250)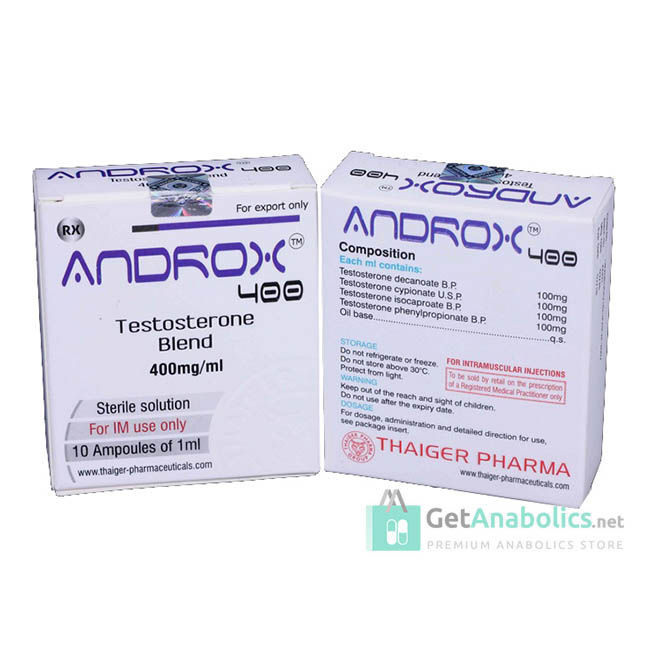 For those who is looking for Sustanon 250 and wondering where to buy Sustanon 250 from Alpha Pharma legaly we offer Induject-250 as the best choice for real bodybuilders.
From now on a large variety of injectable steroids as well as oral steroids and post cycle therapy from Alpha Pharma can be bought on GetAnabolics. We glad to introduce the new Sustanon 250 from Alpha Pharma.
All the products we have to offer are made of authentic, high quality compounds and have a single goal: to help people gain muscular mass, overall strength, to burn fat and assist them on the path to physical perfection. In order to create a constructive and civilized connection with our customers we will make maximum efforts to assure a high-quality service and will approach every person that address our store with courtesy and respect.
Building and maintaining a gorgeous body require a combination of methods. A proper diet comes first in the list of vital components needed by the body. Secondly, make sure you always buy & use legal steroids online not only to avoid conflict with the law but more importantly, to avoid health complications.
GetAnabolics.Biz is the online steroid supplier specially created and dedicated to provide each athlete and bodybuilder with best anabolic steroids at discount prices. We've chosen most reliable brands to collaborate with in order to ensure safe, genuine and top-notch steroids to our customers.
Shipping steroids very safely is the main concern for the delivery of steroids worldwide. Our discreet shipping guarantees that no one else knows that you buy steroids online.
More Sustanon 250 Alpha Pharma Information
10ml multidose vial contains 2500mg (250mg/ml) Testosterone Esters
Androx 400 contains per ml:
• 100 mg Testosterone Phenylpropionate
• 100 mg Testosterone Cypionate
• 100 mg Testosterone Decanoate
• 100 mg Testosterone Isocaproate
Sustanon is a very popular steroid which is highly appreciated by its users since it offers several advantages when compared to other testosterone compounds. Sustanon is a mixture of four different testosterones which, based on the well-timed composition, have a synergetic effect. This special feature has two positive characteristics for the athlete. First, based on the special combination effect of the compounds, Sustanon, milligram for milligram, has a better effect than Testosterone enanthate, cypionate, and propionate alone. Second, the effect of the four testosterones is time-released so that Sustanon goes rapidly into the system and remains effective in the body for several weeks. Due to the propionate also included in the steroid, Sustanon is effective after one day and, based on the mixed in decanoates, remains active for 3-4 weeks.
Sustanon has a distinct androgenic effect which is coupled with a strong anabolic effect. Therefore it is well suited to build up strength and mass. A rapid increase in body strength and an even increase in body weight occur. Athletes who use Sustanon report a solid muscle growth since it results in less water retention and also aromatizes less than either testosterone enanthate or cypionate. Indeed many bodybuilders who use testosterone and fight against distinct water retention and an elevated estrogen level prefer Sustanon over other long-acting depot testosterones.
It is further noticed that Sustanon is also effective when relatively low doses are given to well advanced athletes. It is interesting to note that when Sustanon is given to athletes who have already used this compound in the same or lower doses, it leads to similar good results as during the previous intake. Sustanon is usually injected at least once a week, which can be stretched up to 10 days. The dosage in bodybuilding and powerlifting ranges from 250 mg every 14 days up to 1000 mg or more per day. Since such high dosages are not recommended-and fortunately are also not taken in most cases the rule is 250-1000 mg/week. A dosage of 500 mg/week is completely sufficient for most, and can often be reduced to 250-mg/ week by combining Sustanon with an oral steroid. Sustanon is well tolerated as a basic steroid during treatment which stimulates the regeneration, gives the athlete a sufficient "kick" for intense training units, and next to the already mentioned advantage of rapid strength increase and solid muscle gain distinguishes itself also by its compatibility. In order to gain mass fast Sustanon is often combined with Deca-Durabolin, Dianabol or Anadrol while athletes who are more into quality prefer combining it with Parabolan, Winstrol, Oxandrolone or Primobolan.
Read more
ALL ABOUT PROVIRON (MESTEROLONE)
BUY CLOMID ONLINE ON GETANABOLICS.BIZ
CREATINE ON A COURSE OF STEROIDS
GATHER A DRY MASS WITH NO SIDE EFFECTS